Decks are undoubtedly a terrific option, especially for yards and individuals who enjoy spending time outside with pals or their entire clan. Many people avoid using decks because of unpleasant prior experiences. Perhaps their deck required too much maintenance and, at some times of the year, appeared completely deserted.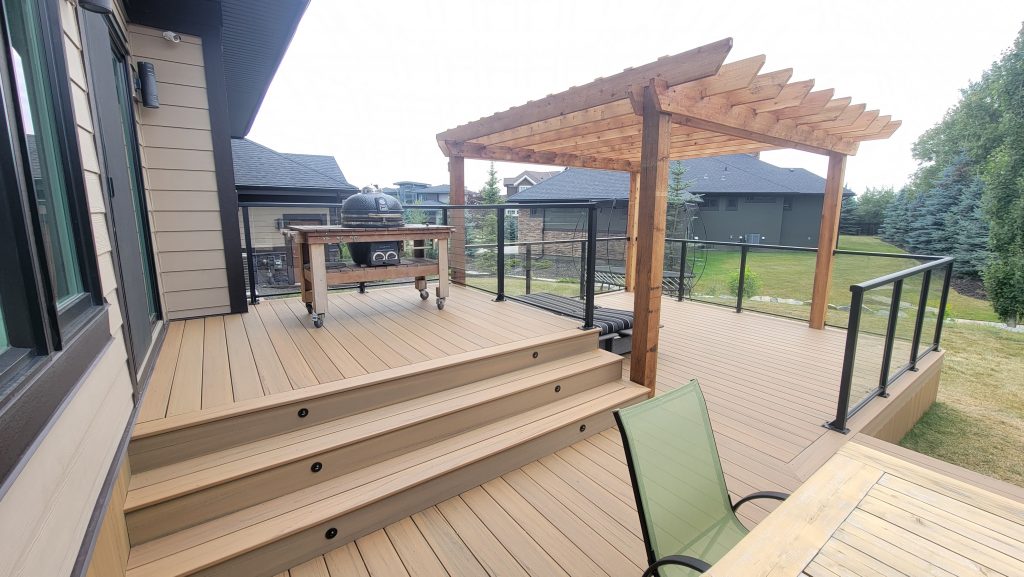 The kind of maintenance expenditure you'll need to make will likely be strongly influenced by the kind of deck you decide to design. Of course, it will also have an impact on how your residence feels and looks. In light of this, we believe it's crucial to discuss the many kinds of decks in Calgary are available for your house and the benefits each type may offer.
Why Add a Deck to Your House?
There are several useful justifications for house deck construction. A deck increases the value of your home. Adding a 16 by 20-foot decking to your house may cost you approximately $11,000 per HGTV. However, you may anticipate a 95 to 100% recovery rate for your home if you want to sell it. A deck is an ideal location for gatherings with friends and family. They may enjoy the fresh air while yet feeling comfortable and private. Decks offer a more open space than event venues. Spills and other hazards will be simpler to clean up. To truly transform it into an outside space, you could even add a transportable bar and a grill.
What Materials Are Used in Your Deck?
Are composite decks more your style, or are you a traditionalist who prefers cedar? One may argue that certain earlier decks, especially those composed of far more conventional solid wood sections, were not really treated using current techniques. Because of this, many of these decks required a lot of upkeep. The decks of homeowners who neglected maintenance has a very worn-out appearance. That's mostly because the weather in Canada isn't really all that pleasant throughout the year.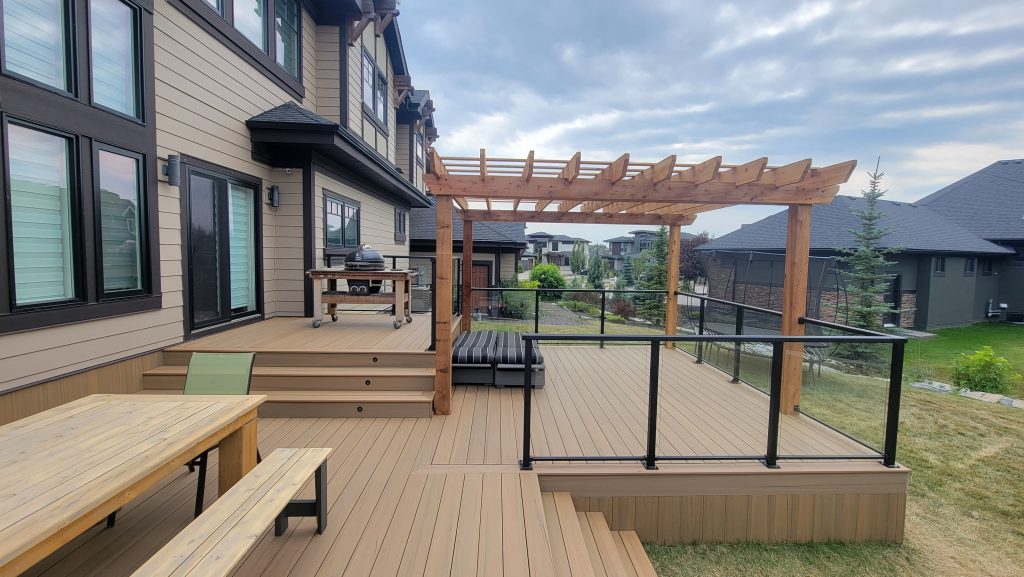 When planning to construct a new decking, it is important to weigh the benefits and drawbacks of the various materials that have been available. It could be enticing to choose less expensive items so you can produce a product on a tighter budget. But doing so could necessitate a lot more maintenance in the future. Because the required care will be more than it is with better-quality materials, any initial savings you save will be offset by additional costs like tax, time, and labor. And obviously, we are not implying that more costly decks will automatically be superior. The difficulty for a purchaser in this scenario is locating high-quality components at a reasonable cost and a constructor they can trust.
Which Deck Shall I Employ?
Choose between a patio and a deck before deciding what kind of deck to utilize. A patio is an unobstructed, level space that is tiled. A deck is a building that rises well above the floor, much like a stage.
Marble, bricks, or concrete are the main materials for patios. They take more time and money to construct. If you decide that this is not the best option for you, you should proceed with your deck construction ideas.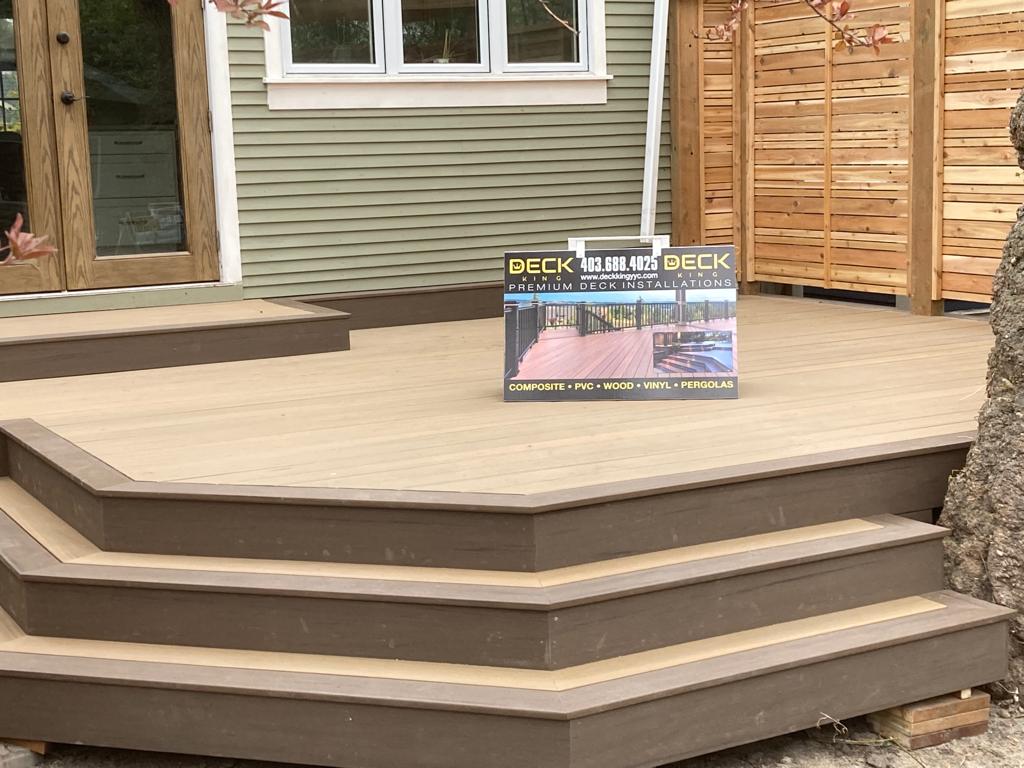 Selecting a Deck Type
Think about your climate, surroundings, deck size, spending capacity, and upkeep readiness while deciding on a construction type. It will enable you to focus on the material that is best for your job.
Deck Layout That Meets Your Specifications
At the very least, it is unnecessary for every deck to be unique. You may alter the shape, size, position, and even additional services that come standard with a deck. At least if you hire the ideal candidate. Most homes of any size may accommodate a deck that is made of composite material, real wood, or even plastic.
Nowadays, the majority of individuals are searching for decks that are actually useful. A well-designed deck may undoubtedly become the preferred weekend eating location. Finding professionals capable of carrying out the project correctly is ultimately the secret to the "achievement" of a deck, as we've already discussed. You could find the wonderful people at our firm to be the ideal collaborator in the next deck-constructing project.