Deck building services - Calgary , AB
Transform your outdoor living space into a beautiful oasis with Deck King today! Decks are a perfect way to expand your properties living space to spend some time relaxing, sharing with the family, or just resting after a long day of work.
In addition, decks can add massive property value to a new or existing home by transforming your backyard or front entrance into more functional spaces!
However, you may still have some questions about decks and what to know before building one, right?
The team at Deck King wants to help you make your dreams a reality! We are a locally owned deck contractor with our solid customer base in Calgary, Chestermere, Airdrie, Priddis and Okotoks. We have the experience to build the deck of your dreams using premium materials and thrive on the creative ideas our customers throw at us.
Whether you need help with the entire deck building process or just a part of it, we can provide you a proposal! We have the experience with Calgary Deck's and the harsh weather conditions that come our way. 
TYPES OF DECKS WE CAN BUILD
There are a variety of decks that can withstand our harsh winter climates as well as be suitable for the warm summer days you get to enjoy your deck on! Depending on permitting requirements and/or your outdoor space's size, we will customize your structure to be the best version of your vision while following all the guidelines and restrictions put in place by your municipality.
Step 1: You will need to choose between a Wood deck, Vinyl Deck or Composite deck
Step 2: Decide what design of decking you want our team to build. Here are the variations you can choose from:
Similar to a traditional wraparound porch, this type of deck often "wraps around" the house, either on two sides or the entire house. There isn't much that beats this type of layout as you can usual get either sun or share, have multiple seating areas and exits from the home.
Because of their size and shape, wraparound decks require just the right placement. This means a little bit of prep work to ensure the area, property lines and access into the home is well suited for a wraparound deck. You'll want to pay attention to things like terrain, runoff and overgrowth.
Attached decks are the most common in the Calgary area, especially if your home is 10+ years of age. This type does not fuse deck beams into the side of the house but attaches via a ledger board. If the house includes a solid ban board within its construction, we simply bolt a ledger board to it and then the deck to that.
This type of deck is usually attached to properties' backs but is common in L-shaped and U-shaped houses.
A detached deck is just that, detached from any structure, self-supporting and therefore freestanding. It can resemble an island for a beautiful dining area, be a surrounding for a pool or hot tub or be a foundation for a gazebo. 
These structures are usually a low ground level deck with many options for customization. In addition, they can be the perfect solution in areas with bumpy and rocky terrain.  These detachable decks,  complemented with landscaping flowers, pergolas or a water features can make any backyard space its own home away from home. 
Also known as two-story decks, these structures are perfect for those with large properties, sloping backyards or families wanting to create multiple entertainment areas.
These decks have different levels connected by steps or paths and can maximize the space you have on your property and add visual appeal!
Rooftop or Over Garage Deck
Do you have a flat roof on top of your garage? If so, having this type of deck is a great way to add outdoor living space to an otherwise useless area.
These decks are ideal for urban dwellers however you will need to check your local zoning to see if rooftop decks are permitted. This type of deck offers the best views, more privacy, and are cooler however they do require a lot of work with permitting, structural engineers and architects.
Contractor : WHY CHOSE US
Deck building in Calgary, AB
Wood Decking
PVC Decking
Composite Decking
Vinyl Decking
Fence Building
Gazebo Installation
Pergola Installation 
Deck Accessories
Home improvement
Outdoor Renovation
Decking Contractor
Backyard Remodeling
Patio Decks
Deck Railing Installer
Why Build a Deck? Know the Benefits!
There are many things to consider when building a deck on your property, but we promise it's worth it! Do you want to know why? These are some benefits that these structures bring!
Do You Need Some Deck Design Ideas?
Do you want your deck to be unique and catch all eyes? Here are some design ideas you can consider: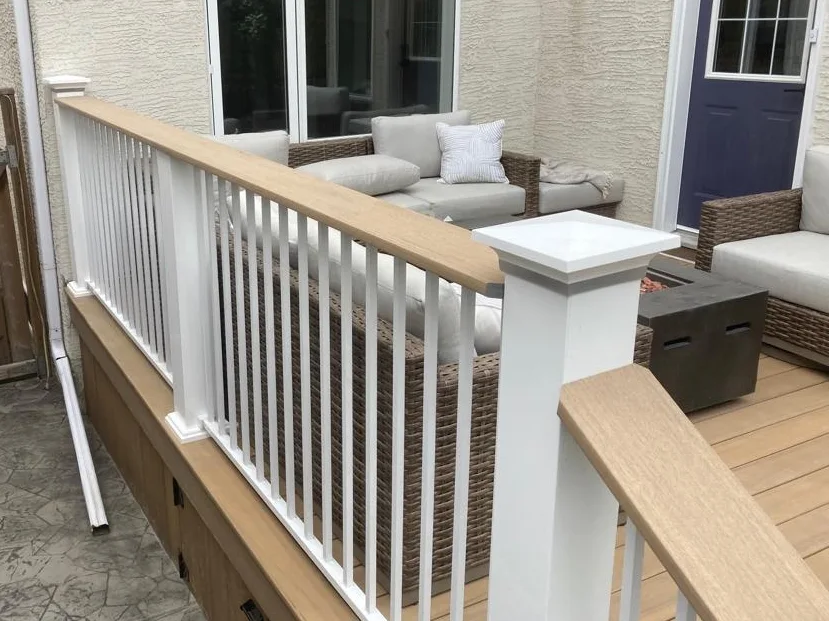 If your deck's style is traditional or old-fashioned, you can add a unique and eye-catching touch with modern railings. Some have black balusters that combine perfectly with wood railings or you can go all glass and enjoy those backyard views.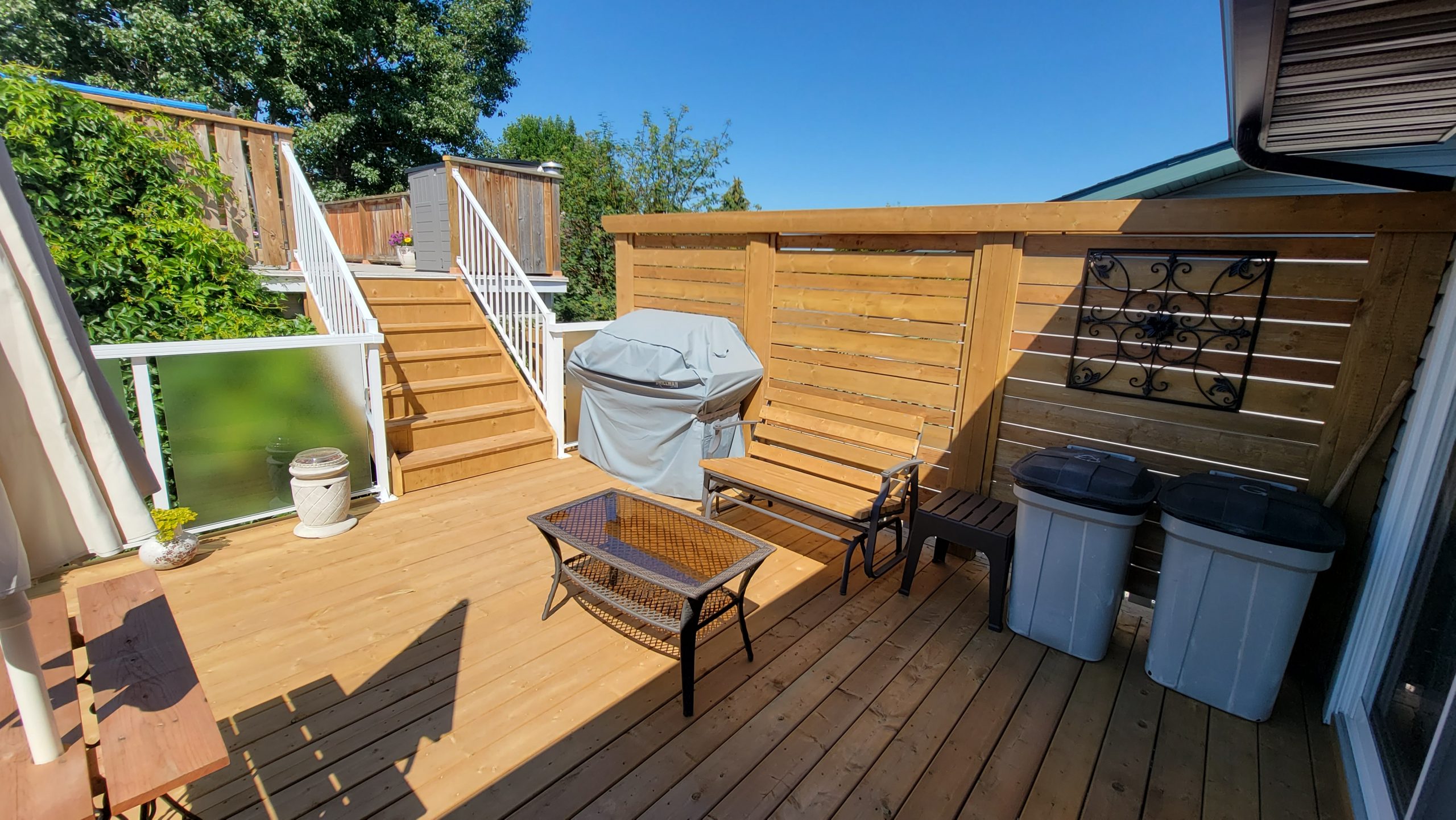 If you enjoy your privacy while outdoors relaxing,  have a hot tub on your deck or even want some shade or wind protection, you can add a privacy fence by converting the railing into a screen that blocks all of the above.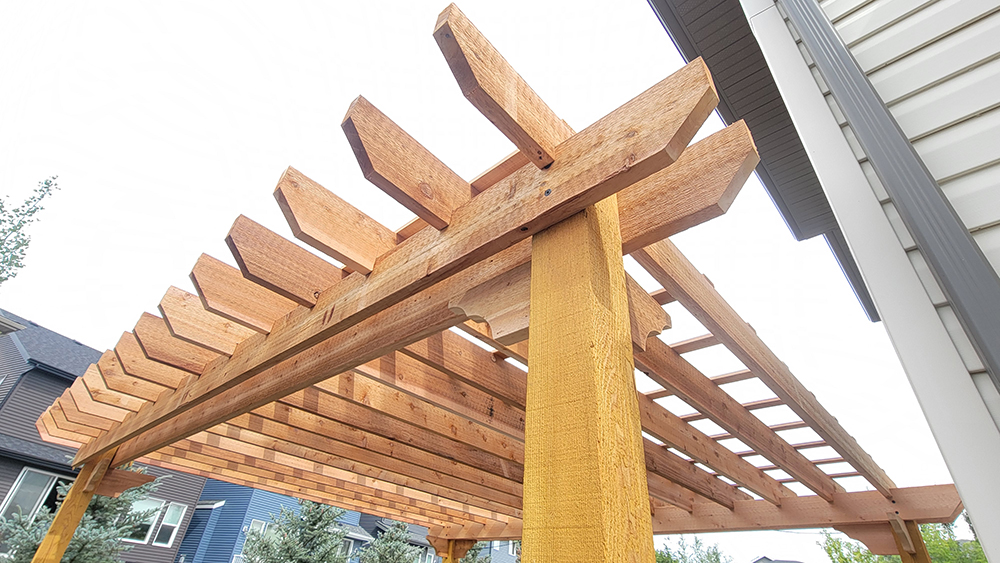 Pergolas are a statement piece that bring an undeniable beauty and elegance to your yard. It's also a great option if you need a space to relieve yourself from the sun but want the summer air and comfortable hangout spot.
Frequently Asked Questions about Decks
If you have more questions about decks or our deck building services, check out our FAQ section:
Yes, you can build a deck yourself! However, you should keep in mind that while building a deck yourself can help you save money, hiring contractors is the best option if you want better results.
Do I need to Permit to Build a Deck?
Depending on your city's regulations, you may need a permit. Therefore, before starting the process, you should ask for information about the security codes. This way, you avoid violating any regulations while building your deck.
How to Know If the Contractor I Chose Has Experience in Deck Building?
If you are going to entrust such an important job to others, you must make sure that they know how to build decks, right?
If you want to find out if the deck builders you chose are experienced, just ask all the questions you have in your head and find out if they really have enough knowledge to offer the service you need.
You can also ask them for photos of the decks they have built before, check their portfolio, and look for reviews online to know other clients' experiences!