Vinyl Waterproof Membrane
Azek Landmark Collection Colors: American Walnut, Castle Gate, French White Oak 50 Year Product Warranty
Azek Vintage Collection Colors: Coastline, Weathered Teak, Dark Hickory, English Walnut, Mahogany 50 Year Product Warranty
**All decks are constructed using MicroPro Sienna Brown Pressure Treated lumber, minimum 2×8 Joists 16" OC, 3 Ply 2×8 Beams, and 6×6 supports, galvanized fasteners and exterior grade lumber connectors.**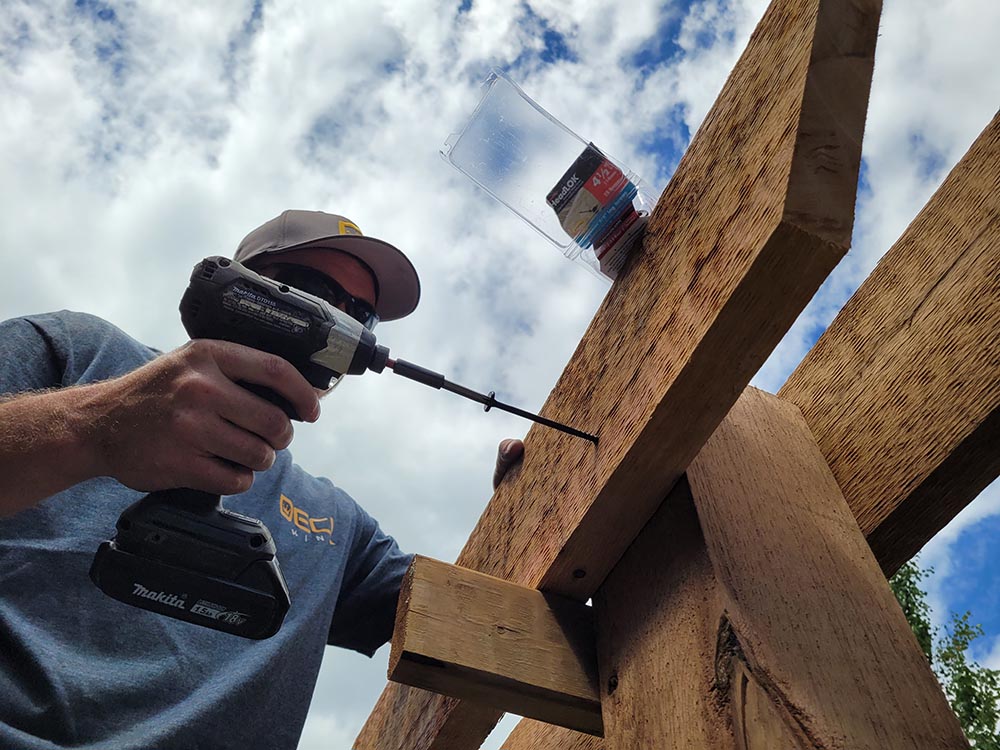 MicroPro Sienna Brown Pressure Treated and Cedar deck boards are fastened directly through the deck boards into the joist system using 3" ACQ Decking Grade screws, designed for optimum hold and durability
Deksmart products are glued down with a specially designed adhesive, directly on top of 5/8" Good one side Tongue and Groove Plywood that is fastened to the joist system with 1 3/4" wood screws and subfloor adhesive, to reduce squeaking and provide optimal adhesion and longevity.
All Composite and PVC decking products are installed using the Tiger Claw TC-G hidden fastener system. Made of 304 Stainless and backed by a 25 Year Product Warranty. You will never have to look at unsightly surface mounted fasteners again, giving a nice clean finish that wont rust or break down.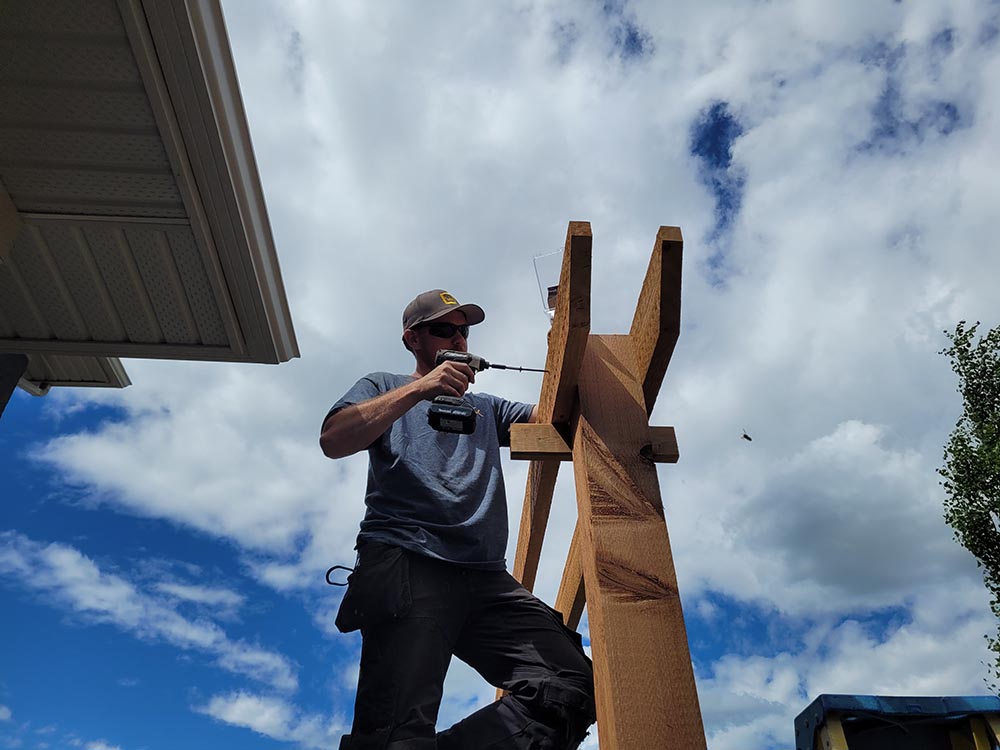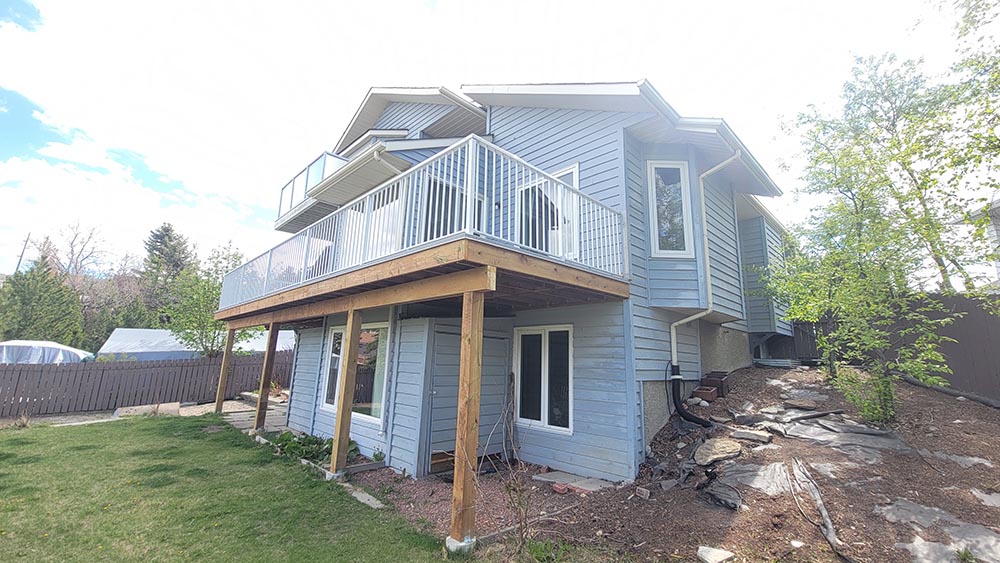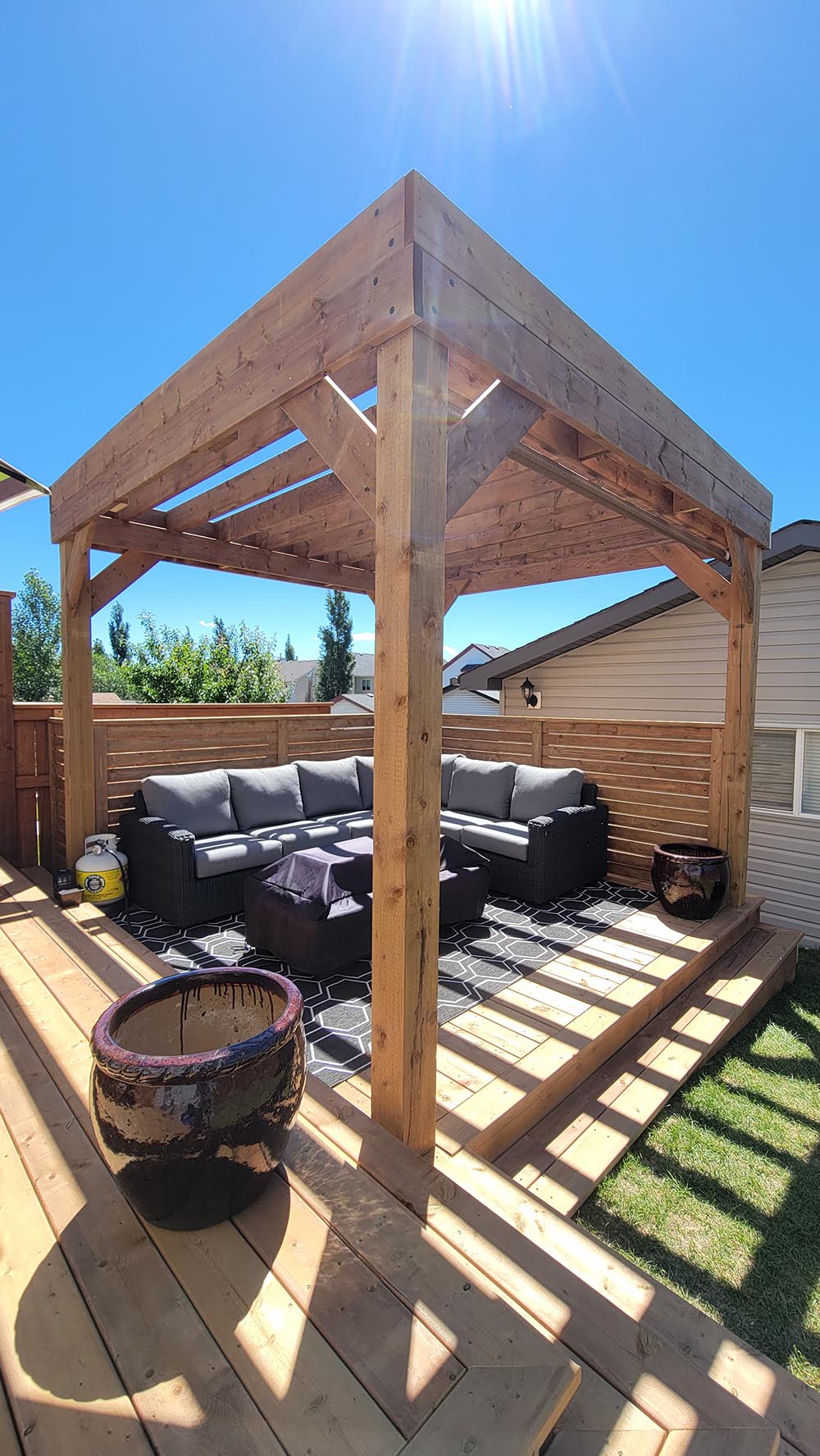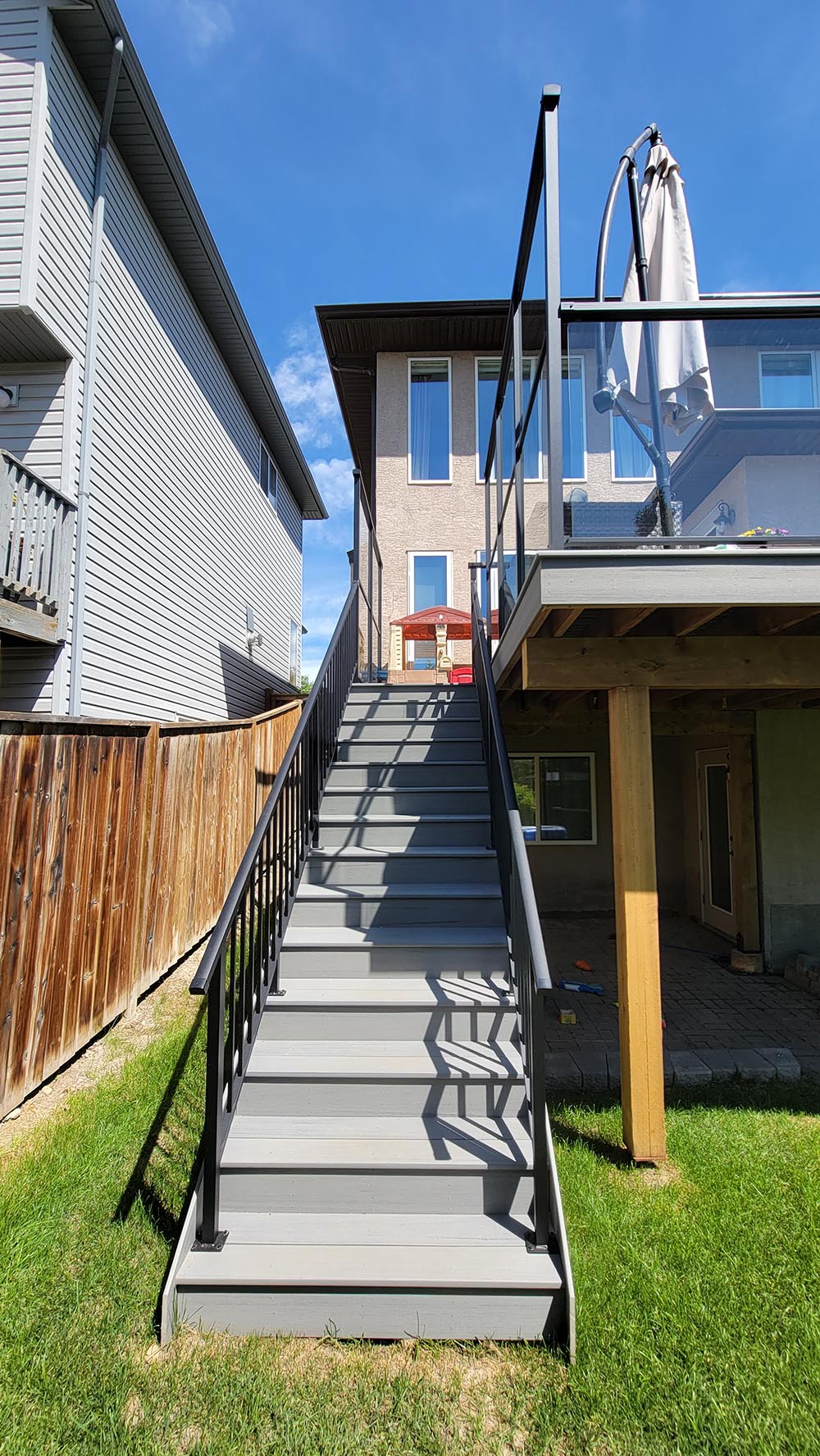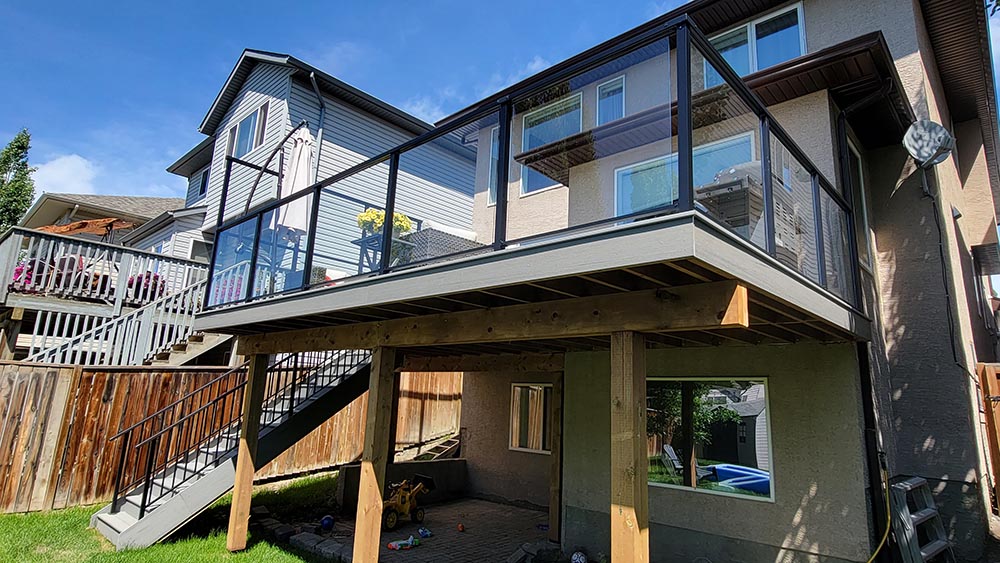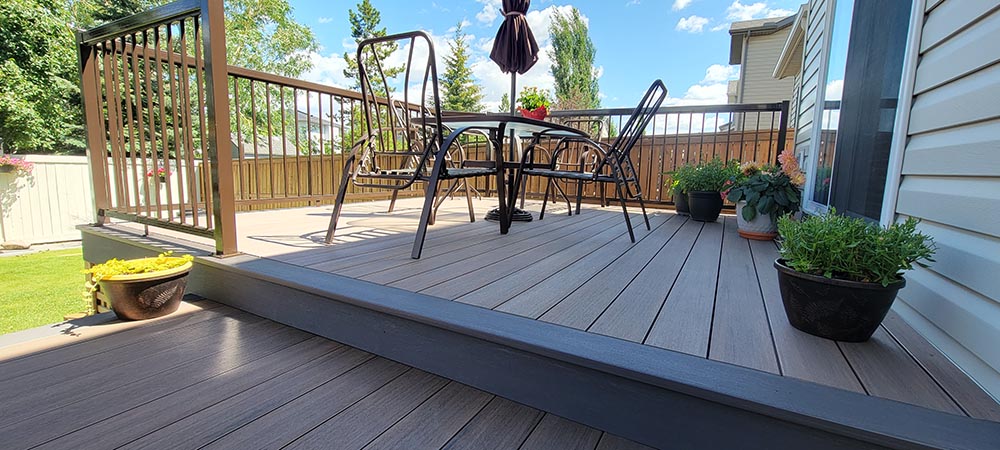 TimberTech Edge Prime and Pro Terrain Collection, require the perimeter picture frame border, trims and fascia to be fastened with specially designed RT Compostite Trim Head GRK Fasteners, developed to counter sink into the product and generate a small extrusion of material when penetrated, which is tapped down into the board creating an almost non-existent entry point, with no fastener heads showing.
Azek PVC products, TimberTech Pro Reserve and Legacy Collections use a different fastening method for the perimeter picture frame border, trims and fascias. The Cortex hidden fastening system eliminates the slight bump generated by GRK Fasteners, and is a predrilled system with perfectly grain and color matched plugs that tap in for a flush finish matching the deck boards seamlessly. Call us we can be your Calgary Deck Builder !
| Collection | PRIME+ | TERRAIN | RESERVE | VINTAGE |
| --- | --- | --- | --- | --- |
| | | | | |
| | | | | |
| Limited Residential Warranty | | | | |
| Limited Commercial Warranty | | | | |
| | | | | |
| | | | | |
| | | | | |
| | | | | |